Anneka Rice
Line 25:
Line 25:

== Trivia ==

== Trivia ==

-

''To be completed''

+

''''

== Books / Tapes ==

== Books / Tapes ==
---
Revision as of 07:05, 5 November 2006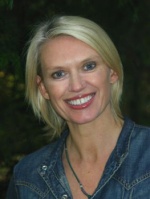 Biography
Born in the Vale of Glamorgan in 1958, Anneka worked briefly for the World Service before moving to Hong Kong where she worked simultaneously as a PR agent, newsreader and dubber of kung-fu films. After a short spell on children's television, back in the UK she rose to fame as the Skyrunner on Treasure Hunt. Her outgoing, bubbly personality ensured that she would become the most famous figure in the early years of Channel 4, as she spent most days jumping into rivers, being rescued by seals, or climbing up ladders.
Anneka left Treasure Hunt after the 1988 series, to make the Challenge Anneka series for the BBC. She also made travel series Passport for the Beeb, and early Army reality show Combat for ITV.
She retired from television in the mid-90s, to spend more time with her family and study at the Chelsea College of Art.
In 2006, she fully came out of retirement to host a cookery show on Sunday mornings with Andi Peters against the BBC's Sunday Brunch. Challenge Anneka also returned to our screens, even with Dave the sound man intact.
Trivia
She was voted Rear of the Year 1987, in honour of the standard Treasure Hunt shot.
Books / Tapes
Web links
Feedback