Caroline Flack
Line 41:
Line 41:

== Biography ==

== Biography ==

-

Actress whom was featured on [[Quiz Nation]] but unlike most of her colleagues on that station, managed to further her career into mainstream television.

+

Actress was featured on [[Quiz Nation]] but unlike most of her colleagues on that station, managed to further her career into mainstream television.

-

She's best known as the good time girl of Saturday morning show [[TMi]], presenting alongside Antn Dec-alike duo [[Sam Nixon]] and [[Mark Rhodes]].

+

She best known as the good time girl of Saturday morning show [[TMi]], presenting alongside Antn Dec-alike duo [[Sam Nixon]] and [[Mark Rhodes]]

+

 

+

.

== Trivia ==

== Trivia ==
---
Revision as of 18:26, 15 February 2020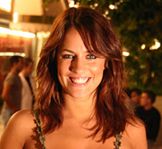 Biography
Actress who was featured on Quiz Nation but unlike most of her colleagues on that station, managed to further her career into mainstream television.
She was best known as the good time girl of Saturday morning show TMi, presenting alongside Antn Dec-alike duo Sam Nixon and Mark Rhodes.
Flack died on 15 February 2020, at the age of 40.
Trivia
Years of RADA training came to the fore in the demanding roles of Michael Jackson's girlfriend "Bubbles" in Bo Selecta! and "Blonde" in the Sky One shagarama, Is Harry On the Boat?
Web links
Feedback