Carrie Grant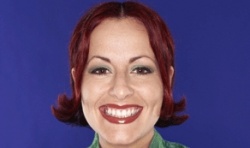 Biography
Singing coach and wife of David Grant. She has been a backing singer to the likes of Diana Ross, Rod Stewart and The Lighthouse Family, and coached Take That, Will Young and Charlotte Church, among many others.
Trivia
Surprising but true: was one of the co-presenters of 1980s Tyne Tees gunge fest How Dare You!. She also presented TSW's local Saturday morning show, The Saturday Show (later renamed Freeze Frame).
Was once part of our entry to the Eurovision Song Contest in the 1980s as Carrie Gray. You'd think she'd know better.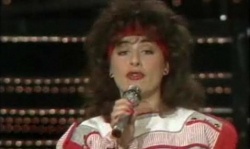 Books / tapes
Web links
Feedback