Chwilio am Seren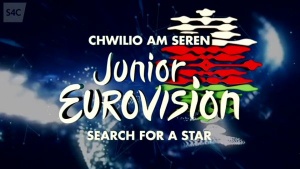 Host
Trystan Ellis-Morris
Co-hosts
Mentors:
Connie Fisher (2018-)
Tara Bethan (2018-)
Stifyn Parri (2018)
Lloyd Macey (2019-)
Broadcast
Rondo Media for S4C, 18 September 2018 to present
Synopsis
Singers between the ages of 9 and 14 perform. The winner goes forward to represent Wales in the Junior Eurovision Song Contest.
There's very little new in the world of talent shows; auditions, then some sort of selection, and a public final. Chwilio am Seren followed the template to the letter.
Our mentors - Connie Fisher, Stifyn Parri, and Tara Bethan - heard young singers and groups perform. Twenty of the best went through to learn some simple choreography, then the best sang at a shopping centre. Six made it to the live final.
In true Junior Eurovision style, the whole effort was positive and joyful, a celebration of what these young performers could achieve. The winner went through to represent S4C at the Junior Eurovision Song Contest, all of the finalists can say "we sang on national television, and we were brilliant."
Champion
Trivia
Translated as Search for a Star.
Web links
See also
Junior Eurovision Song Contest
Feedback