Davina McCall
Line 4:
Line 4:

== Shows ==

== Shows ==

-

[[Big Brother]]

+

[[Big Brother]]

[[Big Brother's Big Quiz]]

[[Big Brother's Big Quiz]]

Line 37:
Line 37:

[[Streetmate]]

[[Streetmate]]

+
+

[[The Vault]]

[[The Vault]]
---
Revision as of 12:35, 8 September 2010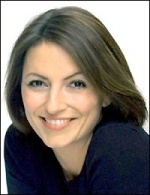 Biography
A survivor of the "drink 'n drugs" lifestyle that often goes along with showbiz, Davina is a confident presenter, and one of the all too few clan of female game show hosts.
Davina previously worked in a model agency, and once tried to make it as a pop singer. It was with MTV that she first found TV fame.
Presenting God's Gift, the post-pub version of Blind Date, was hardly profound, but it has nevertheless led on to a number of primetime shows. Don't Try This at Home!, saw her perform some eye-popping stunts in the name of entertainment. These days she is best known as the presenter of Big Brother. The less said about her flop BBC1 chat show Davina, the better.
Trivia
When Davina was trying to crack the pop music world, her demo disc was produced by Eric Clapton.
Davina came in for much criticism in August 2007 when she stood in for Ken Bruce on Radio 2. 156 listeners complained about her 'inane banter' and 'cringeworthy' style of presentation.
Books / Tapes
Contact
c/o John Noel Management, 10A Belmont Street, London, NW1 8HH.
Web links
Feedback