Ed Hall
(2 intermediate revisions not shown)
Line 1:
Line 1:

<div class="image">[[Image:Ed_hall_on_bare_necessities.jpg]]</div>

<div class="image">[[Image:Ed_hall_on_bare_necessities.jpg]]</div>

+

<div class="box">

<div class="box">

+

== Shows ==

== Shows ==

Line 6:
Line 8:

[[Bare Necessities]]

[[Bare Necessities]]

+
+

[[Crazy Drivers]]

[[Crazy Drivers]]

Line 13:
Line 17:

[[Meet the Parents (1)|Meet the Parents]] (voiceover)

[[Meet the Parents (1)|Meet the Parents]] (voiceover)

-

[[Techno Games]] (co-host)

+

[[Techno Games]] ()

[[Temptation Island (UK)]]

[[Temptation Island (UK)]]

Line 25:
Line 29:

== Biography ==

== Biography ==

-

Wry presenter whose finest hour was arguably presenting [[Bare Necessities]] with aplomb for BBC 2. Various presenting and voiceover roles have followed.

+

Wry presenter whose finest hour was arguably presenting [[Bare Necessities]] with aplomb for . Various presenting and voiceover roles have followed.

== Trivia ==

== Trivia ==
---
Revision as of 01:43, 26 October 2021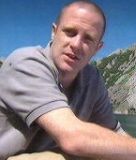 Biography
Wry presenter whose finest hour was arguably presenting Bare Necessities with aplomb for BBC2. Various presenting and voiceover roles have followed.
Trivia
He was one of the inventors of Banzai's infamous "Mr. Shake Hands Man".
Appeared in a 2002 film called Tug of War as a bus driver. Although with Jo Guest co-starring in the demanding role of 'Sexy Neighbour', we don't blame him.
Contact
c/o Vivienne Clore agency (link below)
Web links
Feedback