Energize
---
Revision as of 03:06, 26 September 2004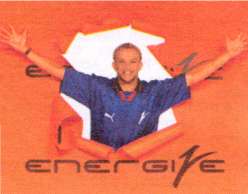 Synopsis
In short, this isn't a million miles away from a We are the Champions for the 90s.
Olympic silver medallist and World Indoor 400m champion Jamie Baulch puts down his bottle of peroxide for a moment to host this energetic show featuring some of the more obscure sports.
Three teams compete in a range of challenges, such as an archery competition, as well as battling it out on the Energize Challenge Course. Overall, it's nothing to write home about but it does make a nice change from the gunge shows.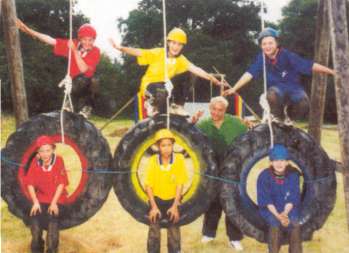 Jamie Baulch (middle right) with three pairs of contestants, preparing for the Challenge Course
Feedback