Grease is the Word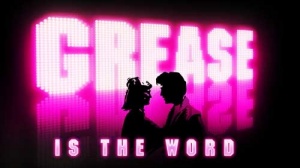 Host
Co-hosts
Judges: Sinitta, David Gest, David Ian and Brian Friedman
ITV2 coverage (Greased Lightnin): Holly Willoughby
Broadcast
TalkbackThames in association with Syco for ITV1/2, 7 April to 9 June 2007 (10 episodes in 1 series)
Synopsis
David Ian jumps channels, and the shark, in this cobbled-together cobblers designed to spoil the BBC's Any Dream Will Do.
Though on paper Grease has the better songbook than Joseph, the sum of this series is much less than its parts. One of those parts is the seemingly rent-a-celeb casting of the judges - particularly David Gest (note: only hired due to I'm a Celeb) and Sinitta (note: a former squeeze of exec producer Simon Cowell).
After the Sandys and Dannys had been whittled down after the boot camp, an intolerable set of auditions and live shows eventually selected a winner.
Winners
Susan McFadden (sister of the former Mr Katona, Bryan) and Danny Bayne who received generally very poor crits when the show opened in August 2007.
Trivia
Even Simon Cowell admitted the show was a flop. Speaking to The Sun, he admitted: "Grease Is The Word is not going as well as I had hoped. It has been slaughtered by the critics - and rightly so."
Anthony Kavanagh, who finished as the runner-up to winner Danny Bayne, previously enjoyed modest chart success in the late '90's, under the name Kavana.
Web links
The final couples profiled at The Stage.
See also
Feedback