Herio'r Ddraig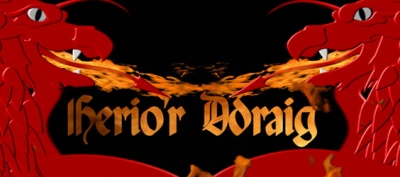 Host
Elin Leyshon
Co-hosts
Geraint Todd (Myddin)
Gareth Jewell (Arthur)
Broadcast
Calon TV for S4C, 5 September 2008-
Synopsis
Children's adventure game show on an Arthurian legends theme, somewhat along the lines of a Cymraeg Raven.
Theme music
Richard Vaughan
Trivia
For reasons beyond our thinking, the closing credits rather kindly includes the work experience students who worked on this series.
The production company, Calon TV, was better known as an animation specialist (its managing director Robin Lyons cut his teeth as writer/producer of Superted). Herio'r Ddraig was both its first live action production and its last - the company closed in July 2010 after an anticipated investment boost fell through.
Web links
Watch Herio'r Ddraig on S4C's website
If you can help us to expand this entry, please provide as much information as possible, using the feedback form below.
Feedback