Iain Stirling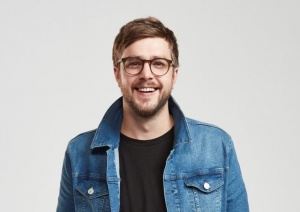 Biography
Edinburgh-born presenter best known for narrating the rebooted Love Island.
Got his break presenting from the office between CBBC shows, and juggles his television career with stand-up comedy.
Trivia
Stirling is the partner of Laura Whitmore.
He should not be confused with Ian Stirling, the legendary Westward and TSW continuity announcer (to older viewers in Devon and Cornwall, anyway).
Books
Web links
Feedback