Love Island
Line 9:
Line 9:

[[Patrick Kielty]] and [[Fearne Cotton]] (2006)

[[Patrick Kielty]] and [[Fearne Cotton]] (2006)

-

[[Caroline Flack]] (2015)

+

[[Caroline Flack]] (2015)

== Co-hosts ==

== Co-hosts ==

Line 15:
Line 15:

''Love Island Aftersun'': [[Matt Brown]] (ITV2 coverage)

''Love Island Aftersun'': [[Matt Brown]] (ITV2 coverage)

-

Iain Stirling (narrator, 2015)

+

Iain Stirling (narrator, 2015)

== Broadcast ==

== Broadcast ==

Line 21:
Line 21:

Granada for ITV1/2/[[ITV Play|Play]], 16 May 2005 to 28 August 2006 (86 days in two series)

Granada for ITV1/2/[[ITV Play|Play]], 16 May 2005 to 28 August 2006 (86 days in two series)

-

as ''Love Island'': ITV Studios and GroupM Entertainment for ITV2, 7 June to 15 July 2015, 39 days in one series)

+

as ''Love Island'': ITV Studios and GroupM Entertainment for ITV2, 7 June to 201539 days in one series

</div>

</div>
---
Revision as of 17:50, 26 May 2016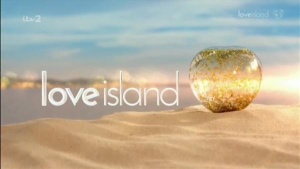 Synopsis
12 "celebrities" (so reckon on having heard of three), four weeks on an island, challenged to do stuff. But not very much. Whatever they called this particular variation on the theme, you basically knew what you were getting.
Every night, the contestants were seen pampering themselves, drinking alcohol, and soaking up the sun. Challenges on the show were thin. Some days, the public would vote for two of the contestants to be exiled from the remainder of the group and spend a couple of days with each other for company. On other days, the public was invited to remove people from the group, so that the series would end with one gentleman and one lady winner. Some nights, the most entertaining aspect was the way Patrick Kielty's ad-libs wound up co-host Kelly Brook.
The show was deliberately designed and scheduled as an ITV spoiler against Big Brother's 6th series. It suffered from opposition amongst the chattering classes, and initially failed to attract many viewers, but ITV stuck with the series to the planned end, and it eventually turned into a modest ratings and critical success.
We were still surprised when the series returned the following summer, albeit under a new title. Love Island featured contestants who weren't celebrities when they left, and featured a new co-host. However, the slight magic of the first outing wasn't repeated and in November 2006 it was announced that the series had been axed.
And there we hoped it would remain, a footnote to two of the balmiest and barmiest summers of recent memory. Then ITV2 filled a large gap in its schedules with a new run of Love Island, this time with people who didn't even claim to be celebrities. It's six weeks of this in Mallorca or six weeks of Big Brother.
Much was right about the revival: witty narration by Iain Stirling, beautiful shots of a swimming pool the size of a small county, a contemporary soundtrack written for the show. But the pace remained forced to meet the producers' needs, and the series ended in confusion - it asked the winning contestants to take the Prisoner's Dilemma, to split or steal the prize money.
Trivia
The twelve competing in the first series were, in alphabetical order: Calum Best, Fran Cosgrave, Paul Danan, Michael Greco, Lady Isabella Hervey, Du'aine Ladejo, Rebecca Loos, Liz McClarnon, Jayne Middlemiss, Lee Sharpe, Judi Shekoni, Abi Titmuss. One day's transmission was lost after a tropical storm hit the island.
Competitors in the second series were: Sophie Anderton, Chris Brosnan, Kelle Bryan, Brendan Cole, Alicia Douvall, Bianca Gascoigne, Lady Victoria Hervey, Leo Ihenacho, Shane Lynch, Lee Otway and Colleen Shannon. Various guests were flown in to spice things up including series one's Paul Danan and Jackass star Steve-O (who quit after two days).
The second series was subject to some wonderful criticism from the continuity announcers of UTV (the ITV station in Northern Ireland). Robin Taylor would frequently introduce the show along the line of quotes like: Now get ready for unintentional comedy from the Love Island!, whilst chief announcer Julian Simmons regularly used his announcements to have a go at Sophie 'me-me-me' Anderton.
Champions
2005: Fran Cosgrave and Jayne Middlemiss.
2006: Calum Best and Bianca Gascoigne.
2015: Max Morley and Jess Haynes
Theme music
First series: "Wish I" by Jem, from the album Finally Woken.
Second series: "From Fiji With Love" by Daniel Pemberton, available on his album TVPOPMUZIK.
A-Mnemonic wrote a full score for the 2015 series.
See also
Weaver's Week reviews: 2006 and 2015
Web links
2006 website (from archive.org)
Feedback