Line 609:
Line 609:

==Game show news==

==Game show news==

-

<div class="square" style="float:right">[[Image:Logan_gabby.jpg|Let's Play Darts for Comic Relief|80px]]</div>8 October <br/>Four new episodes of the pro-celebrity darts tournament [[Let's Play Darts for Comic Relief|Let's Play Darts]] have been ordered and will be filming on 17 and 18 November in aid of Sport Relief. [[Gabby Logan]] will return to host.<br/><br/>

+

<div class="square" style="float:right">[[Image:Logan_gabby.jpg|Let's Play Darts for Comic Relief|]]</div>8 October <br/>Four new episodes of the pro-celebrity darts tournament [[Let's Play Darts for Comic Relief|Let's Play Darts]] have been ordered and will be filming on 17 and 18 November in aid of Sport Relief. [[Gabby Logan]] will return to host.<br/><br/>

<div class="square" style="float:left">[[Image:Square jack dee.jpg|Jack Dee]]</div>11 September '''Jack Dee Hired for You're Fired!'''<br/>[[Jack Dee]] has been announced as the new host of [[The Apprentice]] spin-off programme You're Fired! The comedian replaces [[Dara O'Briain]] who has left as host after five years. Dee has previously appeared on the celebrity version of the programme. He will be joined by fellow comedian Romesh Ranganathan, who becomes a regular panellist, when the series returns later this year.<br/><br/>

<div class="square" style="float:left">[[Image:Square jack dee.jpg|Jack Dee]]</div>11 September '''Jack Dee Hired for You're Fired!'''<br/>[[Jack Dee]] has been announced as the new host of [[The Apprentice]] spin-off programme You're Fired! The comedian replaces [[Dara O'Briain]] who has left as host after five years. Dee has previously appeared on the celebrity version of the programme. He will be joined by fellow comedian Romesh Ranganathan, who becomes a regular panellist, when the series returns later this year.<br/><br/>
---
Revision as of 17:24, 9 October 2015
Introduction
Welcome to UKGameshows.com, the site with a speedboat round the back. We currently have 5,285 articles for you to read. Here are some of our newest articles. Enjoy your visit, and please use the Feedback form below if you have any information to add to our site.
Site news
Poll of the Year 2014 - THE RESULTS ARE IN!
You've sent in your votes and it's been a record breaking year - thanks very much for that. What did you think were the best and worst new shows of the last year? It's time to find out.
The 100 Most Popular Game Shows
One question you almost certainly haven't been asking yourself is "What are the 100 most popular articles on this site?". Well, tough, because we have and you can see the result of our Greatest Game Shows - it lists stalwarts like The Crystal Maze and Interceptor to surprises such as Kate Thornton's Dishes. Who knew?
While UKGameshows.com is (even if we say so ourselves) the most comprehensive guide to the genre anywhere on - or off - the web, with over 2100 programmes already in our database it is inevitable that even we're stumped sometimes. So we're asking for your help. A number of our "most wanted" shows are now listed here and a team of volunteers is standing by, waiting to add your contributions to our compendium of game show knowledge. Go on, help us out. It's what Mumsy would want.
In the pipeline
Eternal Glory: ITV, 6 October
Landscape Artist of the Year series 3: Sky Arts, 6 October
The Edge series 2: BBC1, 12 October
Just a Minute series 73: Radio 4, 12 October
Fferm Ffactor: S4C, 14 October
The Apprentice series 11: BBC1, 14 October
Fonn Fonn Fonn series 2: BBC Alba, 15 October
Humble Pie: Watch, 16 October
QI series 13: BBC2, 16 October
Pick Me!: ITV, 19 October
Bring the Noise: Sky1, 22 October
Featured Show

Game show news

8 October
Four new episodes of the pro-celebrity darts tournament
Let's Play Darts
have been ordered and will be filming on 17 and 18 November in aid of Sport Relief.
Gabby Logan
will return to host.

11 September
Jack Dee Hired for You're Fired!
Jack Dee
has been announced as the new host of
The Apprentice
spin-off programme You're Fired! The comedian replaces
Dara O'Briain
who has left as host after five years. Dee has previously appeared on the celebrity version of the programme. He will be joined by fellow comedian Romesh Ranganathan, who becomes a regular panellist, when the series returns later this year.

22 August 2015
Davina's On Target Again
Davina McCall
now holds the title as the
most prolific game show host in the UK
. With the upcoming darts show
One Hundred and Eighty
added on to her resume, she will now have done 17 main hosting roles (not counting co-hosting roles, regular/stand-in/guest appearances, one-offs and pilots). The previous record holder, the late
Bob Monkhouse
, had 15 hosting jobs.

14 August 2015
Boy George and Paloma Faith to join The Voice
The coaching line-up has been revealed for the upcoming fifth series of
The Voice UK
. New coaches Boy George and Paloma Faith will join returning coaches will.i.am and Ricky Wilson. They replace long-standing coach Sir Tom Jones and Rita Ora, who is now a judge on rival singing show
The X Factor
. The new series will begin filming in Salford next month, and will air in the new year.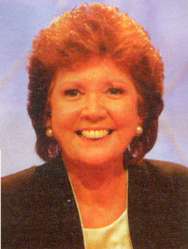 2 August 2015
Taa-raa Chuck
Blind Date
host
Cilla Black
suddenly died on 1 August 2015 at her holiday home near Marbella, Spain. She was 72 years of age. A post mortem examination later confirmed that her death was from a stroke.
Previous stories can be found in our News Archive. For more in-depth analysis, check out Weaver's Week, usually published every Sunday.
Features
Prize Pound

QI: The Second Book of General Ignorance
Hardback book
Buy it now!
Everything you know is wrong! So buy this and learn yerself proper.
For more game show goodies, visit the Prize Pound.
Selected

Check out the shows that began in this and recent months.