Line 488:
Line 488:

[[Can i Gymru]] 2019: S4C, 1 March<br>

[[Can i Gymru]] 2019: S4C, 1 March<br>

[[Breaking the News]]: BBC Scotland, 1 March<br>

[[Breaking the News]]: BBC Scotland, 1 March<br>

-

[[Race Across the World]]: BBC Two, 3 March<br>

+

[[Race Across the World]]: BBC Two, March<br>

[[Who Wants to be a Millionaire?]]: ITV, 4 March

[[Who Wants to be a Millionaire?]]: ITV, 4 March
---
Revision as of 04:01, 25 February 2019
Introduction
Welcome to UKGameshows.com, eranu. We currently have 5,377 articles for you to read. Here are some of our newest articles. Enjoy your visit, and please use the Feedback form below if you have any information to add to our site.
Site news
Poll of the Year 2018 - RESULTS WRITE-UP!
The ballot box is now closed for the UKGameshows/Bother's Bar Poll of the Year 2018 and the voting has been brisk. The final report is now available - what DID you vote for?
The 100 Most Popular Game Shows
One question you almost certainly haven't been asking yourself is "What are the 100 most popular articles on this site?". Well, tough, because we have and you can see the result of our Greatest Game Shows - it lists stalwarts like The Crystal Maze and Interceptor to surprises such as Kate Thornton's Dishes. Who knew?
While UKGameshows.com is (even if we say so ourselves) the most comprehensive guide to the genre anywhere on - or off - the web, with over 2100 programmes already in our database it is inevitable that even we're stumped sometimes. So we're asking for your help. A number of our "most wanted" shows are now listed here and a team of volunteers is standing by, waiting to add your contributions to our compendium of game show knowledge. Go on, help us out. It's what Mumsy would want.
In the pipeline
Masterchef 2019: BBC1, 11 February
Portrait Artist of the Year 2019: Sky Arts, 12 February
The Great British Sewing Bee 2019: BBC2, 12 February
Rhannu: S4C, 20 February
Test Drive: BBC Scotland, 25 February
Project Z: CITV, 27 February
Your Face or Mine series 5: Comedy Central, 27 February
Can i Gymru 2019: S4C, 1 March
Breaking the News: BBC Scotland, 1 March
Race Across the World: BBC Two, 2 March
Who Wants to be a Millionaire?: ITV, 4 March
Featured Show

Game show news
3 December
I'll have an Ó please Briain...
Dara Ó Briain
has been named as the host of the latest
Blockbusters
revival, which will be broadcast on Comedy Central in 2019.

7 November
42 countries Dare to Dream at Eurovision 2019
The European Broadcasting Union has announced that 42 entries will compete in the 2019
Eurovision Song Contest
in Tel Aviv, Israel after the country claimed their fourth victory since they debuted the contest in 1973. Bulgaria will not return due to financial difficulties.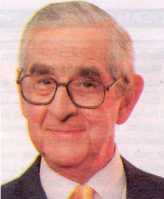 19 September
Denis Norden
The death has been announced of
Denis Norden
aged 96 following many weeks in hospital. He was best known for presenting
It'll Be Alright on the Night
but also presented the game shows
Looks Familiar
and
Out of the Box
.

14 September
The eye is closing
Channel 5 tells us that the new series of
Big Brother
will be the last, and there will be no
Celebrity Big Brother
either. The series has been on Channel 5 since 2011, following eleven years on Channel 4.

29 August
Dec the halls with bugs of Holly
It has been confirmed that
Holly Willoughby
will be replacing
Ant McPartlin
for this year's
I'm a Celebrity... Get Me Out of Here!
.
Previous stories can be found in our News Archive. For more in-depth analysis, check out Weaver's Week, usually published every Sunday.
Features
Prize Pound

The Cube
Board game
Buy it now!
It looks easy, but it's really hard. Except this game isn't, because you can cheat!

For more game show goodies, visit the Prize Pound.
Selected

Check out the guide to devising a game show.