Line 609:
Line 609:

==Game show news==

==Game show news==

+
+

<div class="square" style="float:right"><IMG src="/atoz/programmes/b/blind_date/cillared.jpg" alt="Cilla Black" width="60" height="75"></div>2 August 2015 '''Taa-raa Chuck'''<br />[[Blind Date]] host [[Cilla Black]] suddenly died on 1 August 2015 at her holiday home near Marbella, Spain. She was 72 years of age. A post mortem examination later confirmed that her death was from a stroke.<br/><br/>

<div class="square" style="float:right"><IMG src="/atoz/programmes/b/blind_date/cillared.jpg" alt="Cilla Black" width="60" height="75"></div>2 August 2015 '''Taa-raa Chuck'''<br />[[Blind Date]] host [[Cilla Black]] suddenly died on 1 August 2015 at her holiday home near Marbella, Spain. She was 72 years of age. A post mortem examination later confirmed that her death was from a stroke.<br/><br/>

Line 616:
Line 618:

<div class="square" style="float:left">[[File:Square TV Set.jpg|Britain's Next Top Model]]</div>14 July 2015 '''Britain's Next Top Model Gives Us Another Twirl'''<br />After being dropped by Sky Living in 2013, [[Britain's Next Top Model]] is taking to the catwalk once again courtesy of TV network Lifetime. The programme, based on the American original, first aired in the UK in 2005, and racked up nine series before its cancellation. The new 10-part series will air in 2016, with the host and judges to be confirmed in due course.<br/><br/>

<div class="square" style="float:left">[[File:Square TV Set.jpg|Britain's Next Top Model]]</div>14 July 2015 '''Britain's Next Top Model Gives Us Another Twirl'''<br />After being dropped by Sky Living in 2013, [[Britain's Next Top Model]] is taking to the catwalk once again courtesy of TV network Lifetime. The programme, based on the American original, first aired in the UK in 2005, and racked up nine series before its cancellation. The new 10-part series will air in 2016, with the host and judges to be confirmed in due course.<br/><br/>

-

-

<div class="square" style="float:right">[[File:The X Factor logo.jpg|75px|The X Factor]]</div>16 June 2015 '''The Ora Of Success'''<br />Appointments to [[The X Factor]] have concluded with two new mentors. Rita Ora joins the judging panel, fresh from a similar role on [[The Voice UK]] earlier in the year. The final judge is Nick Grimshaw, host of Radio 1's breakfast show. The new series will begin later in the summer.<br/><br/>

''Previous stories can be found in our [[News Archive]]. For more in-depth analysis, check out [[Weaver's Week]], usually published every Sunday.''

''Previous stories can be found in our [[News Archive]]. For more in-depth analysis, check out [[Weaver's Week]], usually published every Sunday.''
---
Revision as of 13:40, 14 August 2015
Introduction
Welcome to UKGameshows.com, where there's nothing for two in a bed. We currently have 5,629 articles for you to read. Here are some of our newest articles. Enjoy your visit, and please use the Feedback form below if you have any information to add to our site.
Site news
Poll of the Year 2014 - THE RESULTS ARE IN!
You've sent in your votes and it's been a record breaking year - thanks very much for that. What did you think were the best and worst new shows of the last year? It's time to find out.
The 100 Most Popular Game Shows
One question you almost certainly haven't been asking yourself is "What are the 100 most popular articles on this site?". Well, tough, because we have and you can see the result of our Greatest Game Shows - it lists stalwarts like The Crystal Maze and Interceptor to surprises such as Kate Thornton's Dishes. Who knew?
While UKGameshows.com is (even if we say so ourselves) the most comprehensive guide to the genre anywhere on - or off - the web, with over 2100 programmes already in our database it is inevitable that even we're stumped sometimes. So we're asking for your help. A number of our "most wanted" shows are now listed here and a team of volunteers is standing by, waiting to add your contributions to our compendium of game show knowledge. Go on, help us out. It's what Mumsy would want.
In the pipeline
The Cube celebrity specials: ITV, 1 August
Freeze Out: ITV, 3 August
Great British Menu 2015: BBC2, 3 August
The Great British Bake Off 2015: BBC1, 5 August
Mastermind 2015-16: BBC2, 7 August
Fifteen-to-One celebrity editions: C4, 7 August
Keep It in the Family series 2: ITV, 8 August
The Totally Senseless Game Show: BBC3, 11 August
A Question of Sport Ashes special: BBC1, 12 August
Rebound: ITV, 17 August
Duck Quacks Don't Echo series 3: Sky1, 28 August
Featured Show

Game show news

14 August
Boy George and Paloma Faith to join The Voice
The coaching line-up has been revealed for the upcoming fifth series of
The Voice UK
. New coaches Boy George and Paloma Faith will join returning coaches will.i.am and Ricky Wilson. They replace long-standing coach Sir Tom Jones who has decided not to return, and Rita Ora, who is now a judge on rival singing show
The X Factor
. The new series will begin filming in Salford next month, and will air in the new year.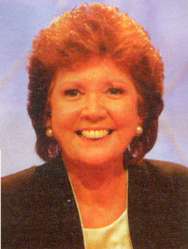 2 August 2015
Taa-raa Chuck
Blind Date
host
Cilla Black
suddenly died on 1 August 2015 at her holiday home near Marbella, Spain. She was 72 years of age. A post mortem examination later confirmed that her death was from a stroke.

21 July 2015
Five For Chasing
Britain has a new
Chaser
. Jenny Ryan from Bolton joins Mark, Shaun, Anne, and Paul on ITV's teatime show. Known as "The Vixen", her quiz pedigree includes the semi-finals of
University Challenge
, a spot on
Are You an Egghead?
, and an
Only Connect
championship with the Gamblers in 2010.

21 July 2015
You're Back Again
ITV has announced that they have commissioned another run of
You're Back in the Room
with
Phillip Schofield
returning as host after the first series picked up an average of 4 million viewers. The second series will consist another 4 episodes.

14 July 2015
Britain's Next Top Model Gives Us Another Twirl
After being dropped by Sky Living in 2013,
Britain's Next Top Model
is taking to the catwalk once again courtesy of TV network Lifetime. The programme, based on the American original, first aired in the UK in 2005, and racked up nine series before its cancellation. The new 10-part series will air in 2016, with the host and judges to be confirmed in due course.
Previous stories can be found in our News Archive. For more in-depth analysis, check out Weaver's Week, usually published every Sunday.
Features
Prize Pound

Blast Lab Bright Ideas
Richard Hammond
Buy it now!
One of a whole series of Blast Lab tie-ins to educate, inform and entertain. He's not just Clarkson's sidekick, you know.
For more game show goodies, visit the Prize Pound.
Selected

See what's being broadcast in the next seven days.