Pop Quiz
Line 14:
Line 14:

BBC 1, 21 May to 9 July 1994 (8 programmes)

BBC 1, 21 May to 9 July 1994 (8 programmes)

+
+

</div>

</div>
---
Revision as of 11:25, 16 June 2008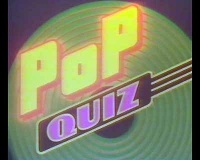 Host
Mike Read (original series + 1994 special)
Chris Tarrant (1994 series)
Broadcast
BBC 1, 4th July 1981-28th December 1984 (45 programmes)
Special: BBC1, 4 January 1994
BBC 1, 21 May to 9 July 1994 (8 programmes)
Red TV, 14th June 2008 to 30th August 2008 (12 programmes)
Synopsis
Pop quiz where the contestants were celebrities.
In January 1994, Read came back to present a one-off special for the Top of the Pops 30th anniversary. In the rest of 1994, Mr Pilot at the time, Chris Tarrant, presented a further new series.
In June 2008, after a 14 year break, Pop Quiz returned to Red TV, with Mike Read back at the helm, under the slightly less descriptive title of The Mike Read Show.
Merchandise
A Mike Read Pop Quiz game was available at the time, which came with a free poster of the Readmeister himself to Blu-tak to your toilet bedroom wall.
There was also one of those travel card games that were popular in the 80s (remember the Blockbusters "Gold Run" game?) and a series of tape cassette/book combos.
Pictures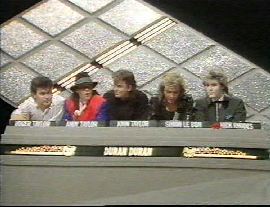 Duran Duran find Mike's questions about as easy as a nuclear war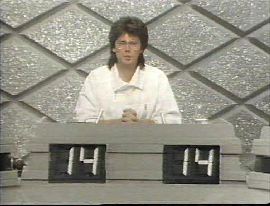 Classic-era host Mike Read
Feedback