The Big Family Cooking Showdown
Host
Zoe Ball and Nadiya Hussain
Co-hosts
Judges: Giorgio Locatelli and Rosemary Shrager
Broadcast
Voltage TV for BBC Two, 15 August 2017 to present
Synopsis
Two teams comprised of three family members go head-to-head in three time limited rounds: two in the studio and one (the middle one as broadcast, though presumably not as filmed) in the families' own homes.
This programme has not yet aired. A full review will appear here after broadcast.
Trivia
The show was initially going to run for 12 weeks in a Tuesday night slot at 8pm, but after Channel 4 announced that they would be airing their freshly-poached The Great British Bake Off into the same time slot, the BBC moved the remaining 10 episodes in a Thursday night slot at 8pm.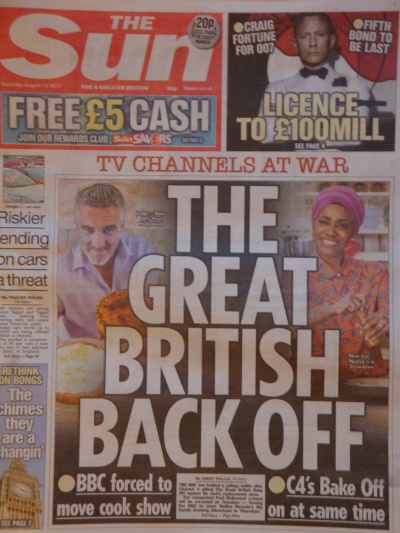 Pretty much sums it up.
Web links
Feedback