The Wall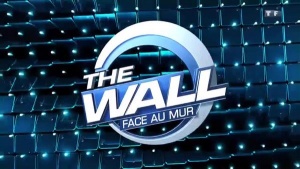 Host
Co-hosts
Broadcast
Remarkable (an EndemolShine company) for BBC One, 12 October 2019 to present
Synopsis
According to the contestant application form:
The Wall is the ultimate combination of strategy and knowledge.
Wildly unpredictable with heart-stopping jeopardy, The Wall gives and The Wall takes away. Expect colossal wins and heart-breaking losses, in this new game show that really can change people's lives in an instant.
In this game, pairs need the right answers the right bounces and cast-iron trust in one another to win a life-changing cash prize.
Questions are voiced by newsreader Angela Rippon.
This programme has not yet aired. A full review will appear here after broadcast.
Inventor
An original format created by SpringHill Entertainment and Andrew Glassman's Glassman Media in collaboration with Universal Television Alternative Studio.
Trivia
The BBC's initial press release trumpeted, "First shown on NBC in America in 2016. The most travelled format of 2017 and 2018, The Wall is an international hit and has sold to 24 territories around the globe."
See also
Weaver's Week review... of the French version, two years before the BBC show was commissioned. And, eventually, of the BBC version
Feedback