Village of the Year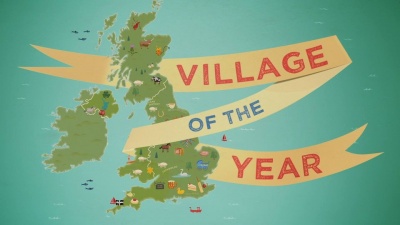 Host
Co-hosts
Judges: Patrick Grant, Alex Langlands, Juliet Sargeant
Broadcast
Reef Television for Channel 4, 15 January to 10 February 2018 (24 episodes in 1 series)
Synopsis
In this spin-off from Hidden Villages, Penelope Keith leads a squad of judges around the islands, in an effort to crown the Village of the Year 2017. Though schedule slippage meant they ended up crowning the Village of the Year 2018 instead.
Channel 4's press release said,
"Penelope will preside over heats, semi-finals and final, with a panel of expert judges deciding which villages will progress through the rounds before revealing their winner, based on the following criteria: Appearance; History & Heritage; Village Events; Activities; and Visitor Experience.
"They will award their chosen village with the accolade of Village of the Year and £10,000 to be used for a worthwhile community project."
The judges were garden designer Juliet Sargeant, Patrick Grant from The Great British Sewing Bee and Alex Langlands from Victorian Farm and its spin-offs.
Trivia
Most of the series went out in daytime; the final programmes were elevated to primetime.
Champion
Broughshane, Co. Antrim
Feedback