Walk the Line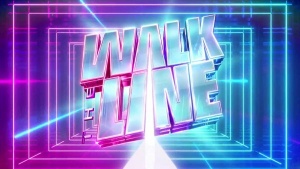 Host
Co-hosts
Judges: Gary Barlow, Alesha Dixon, Dawn French, Craig David
Broadcast
Syco Entertainment and Lifted Entertainment for ITV, 12 to 17 December 2021 (6 episodes in 1 series)
Synopsis
A musical competition, open to solo performers, duos, groups, choirs. Five acts perform each night.
The reigning champion and best new competitor on the night are told they're in the top two. The champ can then choose to "cash out" for a good sum - £10,000 on the first night, £20,000 on the next, then £30,000 and so on. Taking the money means the champ leaves the contest, and the best new competitor automatically goes forward.
Or they can "walk the line" and play on. Should the performer stay in and be top the leaderboard, they will then progress to the next show, facing four new challengers. Walk the line and be beaten, and they leave with nothing - but this never happened on the show.
Whoever won on the final night took the show's jackpot, £500,000.
Gary Barlow, Dawn French, Craig David, and Alesha Dixon are the judging panel. They offer a mixture of advice, encouragement, critiques, and pratting about.
ITV's press releases prattled on about how this is a "high-octane" format, how the contestants can handle pressure without detonating. ITV's press releases were not strictly accurate.
Walk the Line is a singing show with very high production values. A star-stuffed judging panel, a set design by international expert Florian Wieder, the show looked and sounded a million dollars.
Comparative singing shows are commonplace, and much of a muchness. They only work if the performers are as talented as Leona Lewis, or as entertaining as Jedward, or the format is as radically different as Pop Idol when it first landed twenty years earlier.
Every year since Pop Idol, ITV has had at least one comparative singing show - whether it's Popstars: The Rivals, The Voice UK, or Simon Cowell's own The X Factor. We've seen it all before. We're bored of straightforward singing shows, and Walk the Line wasn't sufficiently different to those before.
Yes, Walk the Line had a massive prize for the winner. So what. A massive prize won't rescue a useless show, as Simon Cowell's Red or Black? demonstrated a decade ago. Waving the big prize around as often as they did left us wondering: what are they covering up?
Viewers turned off in their droves. The second episode was beaten head-to-head by BBC2's smartie-pants quizzes Only Connect and University Challenge, and the media had a field day snarking at the failed show. Ratings didn't improve later in the week. Even though Nadiah Adu-Gyamfi is the best singer we've heard on a talent show in years, most people won't know her from Eve.
Where did Walk the Line go wrong? Its attitude was haughty, "this is the biggest singing competition of the year" when it wasn't even the biggest event of the night. It felt unfair, four of the five finalists were parachuted in by a random draw: if one of those had won, we'd expect a mountain of bad publicity.
Walk the Line misread the mood. Viewers in 2021 didn't much care for aggressive, scrappy, me-versus-you competition. We get enough of that on the news. Viewers wanted something lighter, more co-operative, something nicer. Simon Cowell hasn't yet delivered a pleasant and fluffy format; by the time he does, fashion will have moved on.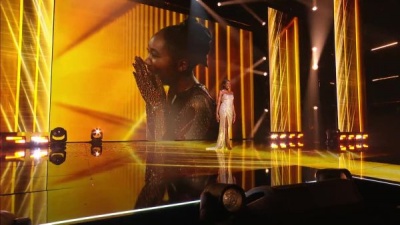 Turned out that Nadiah Adu-Gyamfi had already sung on a top-five hit by Chase & Status. Who? Exactly!
Champions
Ella Rothwell and Nadiah Adu-Gyamfi won the first and last three shows, winning £40,000 and £500,000 respectively.
Trivia
Before Gary Barlow got his grubby little mitts all over it, Simon Cowell was slated to be the head judge; shortly after he pulled out, so did pop singer Mabel.
Alesha Dixon had to judge episodes four and five virtually after coming into contact with someone who tested positive for COVID-19.
The week before Christmas was originally earmarked for Starstruck. When that programme eventually went out in the new year, it turned out a more positive and fun show.
See also
Feedback