Bollywood or Bust
Host
Mo Dutta (1994-5)
Sanjeev Bhaskar (1996)
Broadcast
BBC2, 1 January 1994 to 18 December 1996 (29 episodes in 4 series)
Synopsis
Saturday morning staple for BBC2's weekly Asian strand.
It's a standard quiz about Indian films and the Bollywood film industry. Four contestants in each episode, progressing to a semi-final and then a final with the hope of getting to visit the Bollywood film stages for real. There were also celebrity and children's editions.
Fairly standard rounds, but each round was introduced by a fairly dramatic piece of Indian film music and each round was named in Hindi and English. Nice touches.
Trivia
The title is clearly a homage to the famous film Hollywood or Bust (also the name of a Bruce Forsyth show).
Pictures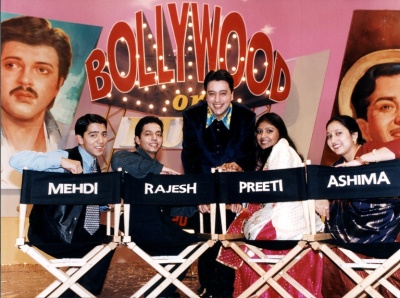 Finalists (l-r) Mehdi Hasan, Rajesh Bedi, Mo Dutta (host/presenter), Preeti Mehta and Ashima Mathur in the final of 'Bollywood or Bust'.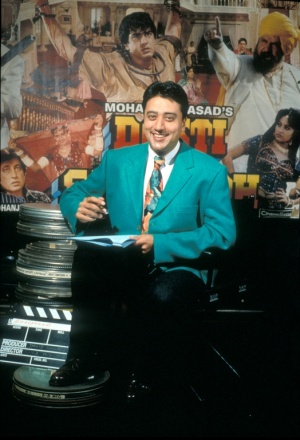 Mo (Mohit) Dutta, presenter/host of 'Bollywood or Bust'
Feedback