Glee Club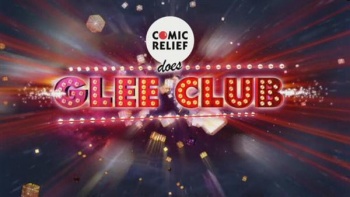 Host
Sam Nixon and Mark Rhodes
Co-hosts
Judges: Carrie Grant, David Grant, and Sisco Gomez
Voiceover: Alan Dedicoat
Broadcast
as Comic Relief Does Glee Club, BBC Scotland for BBC One, 14 to 18 March 2011 (5 episodes in 1 series)
as Sport Relief Does Glee Club, BBC Scotland for CBBC Channel, 12 to 21 March 2012; for BBC One 22 to 24 March 2012 (11 episodes in 1 series)
Synopsis
Sam and Mark host as 18 groups battle it out in a search for the UK's best performance group. Yes, it had been done before, and to audiences measured in the hundreds of thousands, but there's always something uplifting about these performances.
The first series, in 2011, displaced The Weakest Link from its 5.15 slot for a week. Auditions on Monday reduced the eighteen groups to nine. The rest of the week had three groups, each giving one performance, before the phone lines opened. This filled about twenty minutes of programme, so there was behind-the-scenes footage and films of projects funded by Comic Relief, before the result was delivered.
The series was sufficiently successful to come back in 2012, and featured an enlarged role for judges Davidandcarrie Grant and Sisco Gomez. Now expanded to 24 choirs, the audition stage on the CBBC channel reduced these to five groups. They returned for live performances on the flagship station.
If you can help us to expand this entry, please provide as much information as possible, using the feedback form below.
Champions
2011: Soul Mates
Theme music
Marc Sylvan
Web links
See also
Feedback