Heaven Knows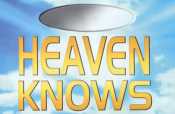 Host
Co-host
Nicky Fox (series 1)
Debbie Greenwood (series 2)
Broadcast
Action Time and Moore TV in association with Central for ITV, 23 February 1997 to 24 May 1998 (2 series)
Synopsis
Fairly standard quiz fayre that went out for two series on Sunday mornings. This one had all the questions based around religion (all the major ones as we recall).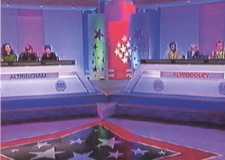 The set of Heaven Knows
Inventor
Created by Geoff Moore and Stephen Leahy.
Trivia
The trophy for winners has a plaque at the bottom of it, reading: "I CONFESSED".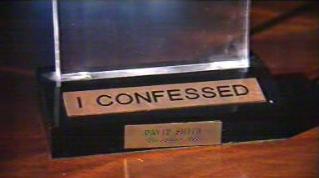 A holy relic
Web links
Feedback