Mechanoids
Host
Nigel Buckland and Glenn Hugill
Co-hosts
Tuyet Li
Broadcast
Ideal World for BBC Three, 11 June to 16 July 2003 (6 episodes in 1 series)
Synopsis
Robot Wars with blood and swearing, essentially.
Co-host Nigel Buckland writes to say: "Glenn and I both had great fun at the expense of the mecha-Robot-makers, but all this was cut from the final shows."
The information we have for this programme is uncertain or incomplete. If you have any other information to add to this entry, please send it to us using the Feedback form below. Thank you!
Pictures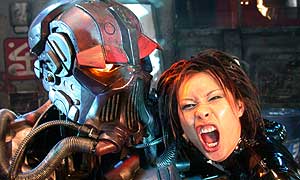 That tickles.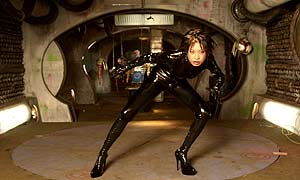 Tai Chi: The Game Show
Feedback