Quiz with Hale
Host
Broadcast
BBC-tv, 7 October? 1946 to 28 July? 1947 (at least 18 episodes in 1 series)
Synopsis
It's a quiz. And it's with Hale, Mr. L. Going by the rather sketchy Radio Times billings, it seems to have had a "play along at home" vibe. And once the evenings got lighter, some of the later editions were done on location. Apart from that, your guess is as good as ours. But look, PICTURES!
The information we have for this programme is uncertain or incomplete. If you have any other information to add to this entry, please send it to us using the Feedback form below. Thank you!
Trivia
But we do know this aired fortnightly.
Pictures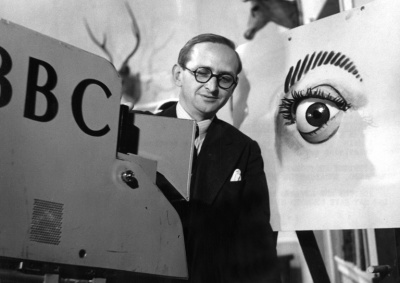 We're going to need a bigger studio.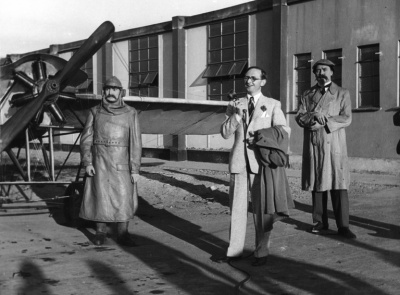 Lionel Hale with a 1911 seaplane used by Bleriot and two wax figures from Madame Tussauds (of Louis Bleriot and Frederick Cody). The photo might not have been taken during the actual show, but it was broadcast (presumably live) at 9pm in July and those are long shadows, so just maybe...
Feedback