Quizmaster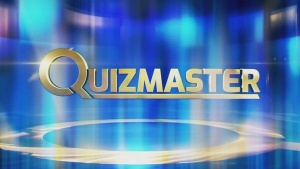 Host
Co-host
Voiceover: Roger Tilling
Broadcast
Spun Gold for ITV, 29 December 2019
Synopsis
"For one night only, the cleverest contestants go head to head in a battle of the brains. They have got all the answers except one - who will be Quizmaster 2019?"
Fifteen excellent quizzers compete to find one champion. Jeremy Vine asks the questions.
First round was "Survival of the Fastest", questions on the buzzer to produce seven qualifiers. "Danger List" asked players to give answers in a category, the top four players progressed to the next round.
"Sabotage" saw our final four compete to assign question categories - both for themselves and for a selected opponent. The best player in this round went through to the final. The remaining trio took on "Need for Speed", answer questions until they've given 15 correct answers, the fastest player goes through.
For the final, the players selected questions for each other, exploiting their weaknesses.
Quizmaster had a mixture of fast and slow rounds, aggressive buzzing and reflective thinking. The rounds were designed to ensure there would be something for the casual ITV viewer, without being too easy for the quiz regulars.
Champion
Pat Gibson
Participants
Trivia
Not to be confused with the 2002 Australian game show of the same name, which was piloted in this country as Ruthless and hosted by A Song for Europe ghost Christopher Price.
See also
Feedback