The Big Family Cooking Showdown
Host
Zoe Ball and Nadiya Hussain
Co-hosts
Judges: Giorgio Locatelli and Rosemary Shrager
Broadcast
Voltage TV for BBC Two, 15 August 2017 to present
Synopsis
Two teams comprised of three family members go head-to-head in three time limited rounds: two in the studio and one (the middle one as broadcast, though presumably not as filmed) in the families' own homes.
If you can help us to expand this entry, please provide as much information as possible, using the feedback form below.
Trivia
The show was initially going to run for 12 weeks in a Tuesday night slot at 8pm, but after Channel 4 announced that they would be airing their freshly-poached The Great British Bake Off into the same time slot, the BBC moved the remaining 10 episodes in a Thursday night slot at 8pm.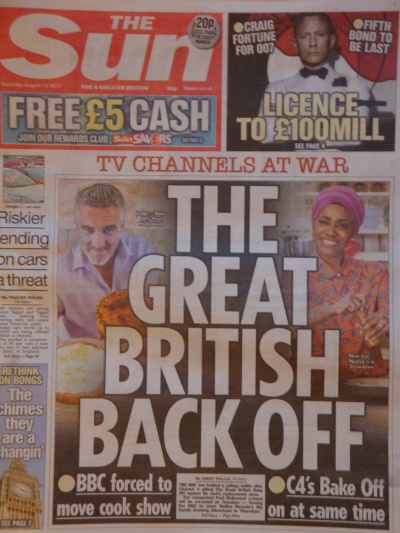 Pretty much sums it up.
Web links
Feedback