The Button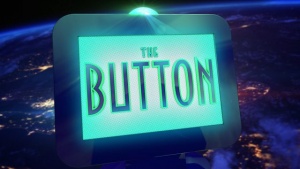 Host
Alex Horne (voice of The Button)
Broadcast
Avalon for BBC One, 20 April 2018 to present
Synopsis
The BBC Press Office previewed the programme:
The Button (the show's host, judge and, of course, actual button) makes its debut in this brand-new game show taking place in the houses of five families who compete to win challenges in the comfort of their living rooms.
Arriving in all five locations simultaneously, The Button will set the households a series of fiendishly fun challenges requiring skill, determination and intellect, over one anything-can-happen day. At any time The Button can decide to turn red, meaning all five families must keep a vigilant eye on their talkative new house guest and press it as soon as they can to start – the games are played at precisely the same time in each home so a late push of the button puts a team at a serious disadvantage. Drawing on the resourcefulness of all members of the house, from whip-smart kids to ever-wise (you'd hope) grandparents, the families compete for big money prizes.
With different amounts of money up for grabs for each challenge, The Button lets the most successful household pocket everything they've won during the show. The losing teams get... absolutely nothing, but do return to try again next week. Each episode's winning family must then decide whether to keep the cash and exit the series, or accept The Button's tempting offer of a bonus £10,000 in the belief they can win again next week (although if they don't, they lose it all).
Get to know The Button's chosen households over the coming series as they spend their days waiting for their affable house guest to turn red – entrusting the all-important job of Button-watching (with varying degrees of success) to different family members, hopefully always poised to pounce the split-second it's time to play.
This programme has not yet aired. A full review will appear here after broadcast.
Inventor
Alex Horne and Andy Devonshire, also responsible for Taskmaster.
Web links
See also
Push the Button, an Ant and Dec family game from earlier in the decade.
Feedback