The Remotely Amusing Game Show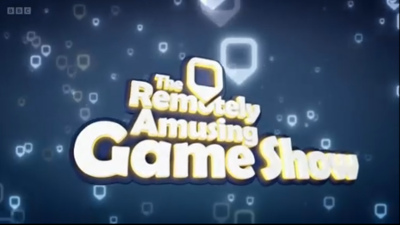 Host
Broadcast
DLT Entertainment for BBC Scotland, 11 April 2022 (pilot)
Synopsis
Panellists in the studio attempt to answer questions based on pre-recorded clues provided by the "homies" - a pool of seven members of the public in their own homes.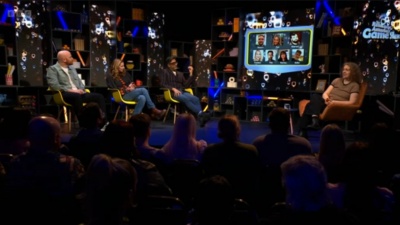 Although it sounds like a format built for COVID-safe filming, the only restriction still in place was masks for the audience, who were only seen from behind anyway.
Games include a basic "what answer fits these clues" round, identify a historical event from the homies' silent re-creations, work out what question was asked to elicit these answers, and identify which celebrity these cakes have been decorated to resemble.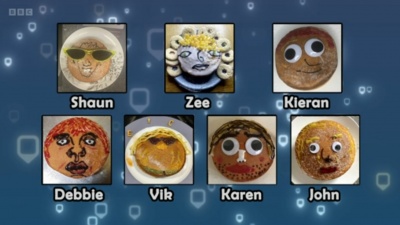 Name the celebrity (Clue: it's somebody Scottish.)
Amusing for half an hour but nobody's going to be clamouring for more.
Pictures
Which historical event is Vik re-creating?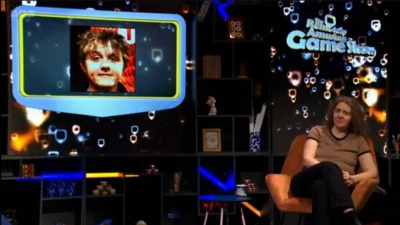 Your answers: Vik was re-creating the Apollo 11 moon landing, and the mystery celebrity rendered in bad icing was Lewis Capaldi.
Inventor
Phil Tredinnick
Trivia
Listed just about everywhere, including iPlayer, as The Remotely Amusing Gameshow but on screen it's definitely ...Game Show.
Feedback