Tichpuzzle!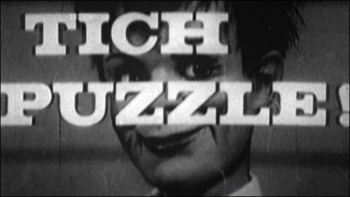 Host
Co-hosts
Tich and Quackers (puppets)
Broadcast
BBC1, 7 October 1964 to 13 April 1965 (23 editions in 1 series)
Synopsis
Puzzles for children, presumably somewhat in the spirit of The Shiny Show.
If you can help us to expand this entry, please provide as much information as possible, using the feedback form below.
Pictures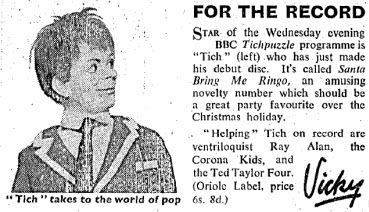 A promotional newspaper clipping.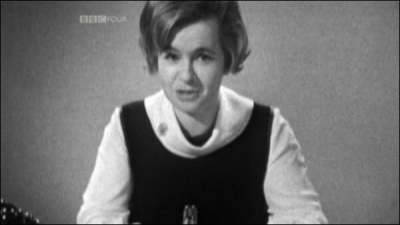 Can you put a name to this presenter?
Feedback