12 Stars of Christmas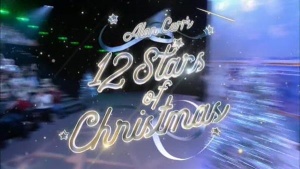 Host
Broadcast
Magnum Media / Travesty Media for Channel 4, 19 to 23 December 2016 (5 episodes in 1 series)
Synopsis
Alan Carr and three invited guests answer questions. The questions come from celebrities, hiding behind the doors of Carr's Advent calendar. So far, a bit similar to Chris Moyles' Quiz Night.
Each of the celebrities plays for a section of the audience. Before each commercial break, someone from each section dives into a huge pool of balls. In the pool are some presents, and whoever comes out first with a present wins it for their section of the audience.
At the end of the game, the winning celebrity (or celebrities, if it's a draw) dives into the pool to find the one present. This stops a number generator and picks someone from the audience, and this person wins a holiday somewhere nice.
Light and fluffy, Alan Carr is his usual cheeky self. It's an enjoyable show, but didn't stick long in the memory.
Theme music
Ed Stove
Trivia
The graphics, including the oversized house, were made by Huge Design.
The other stars of the advent calendars were Sir Roger Moore, will.i.am, Miranda Hart, Little Mix, Bear Grylls, Jessica Ennis-Hill, Matt Lucas and William Shatner.
See also
Feedback