Còcaire nan Còcairean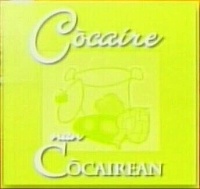 Host
Co-hosts
Judges:
DK MacLean (series 1 & 2)
Maureen MacLeod and Alasdair MacLeod (series 1)
Seumas Campbell and Mary Ann MacKenzie (series 2)
Broadcast
MNE Media for BBC Alba, 11 November 2008 to 18 April 2011 (53 episodes in 3 series)
Synopsis
Gaelic-language knockout cookery competition, originally more-or-less the same format as the Gary Rhodes-era Masterchef, but with two competitors instead of three each week. Contestants had one hour to cook two dishes (three in the final) before a panel of judges, who would opine on whose cooking was better. The series champion won a trip to Rick Stein's seafood cookery school in Padstow.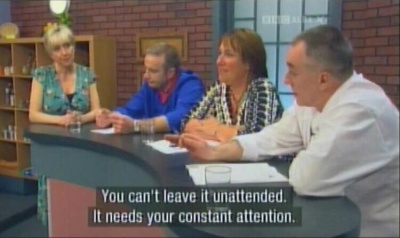 Judges in the first series.
The third series changed the format somewhat, dropping the expert judges and the knockout contest. Each episode is now self-contained and is more Ready Steady Cook than Masterchef, with a member of the public bringing in a selection of ingredients and providing a loose brief for the contestants, as well as judging the food at the end.
Trivia
Filmed at MG Alba's studio in Stornoway, Isle of Lewis.
Champion
Series 1: Donald MacKay
Series 2: Seonag Smith
Web links
Pictures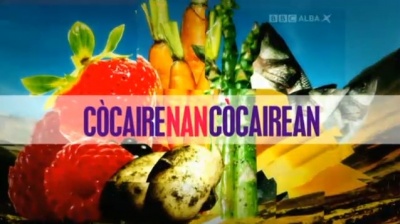 Even the new logo is similar to Ready Steady Cook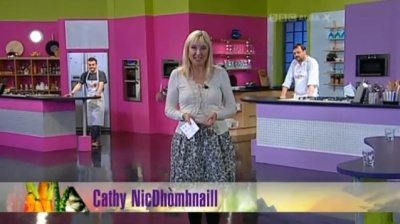 All the name captions appear in Gaelic first, then switch to English.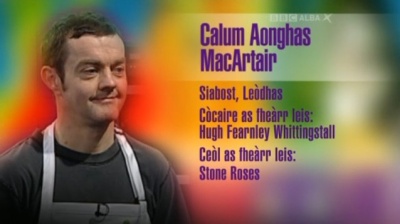 A typical contestant introduction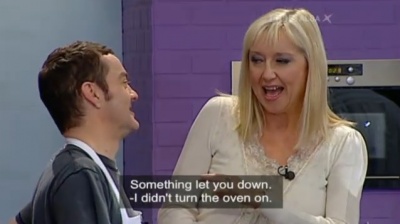 He's been on before, and this time he's learnt from his mistakes.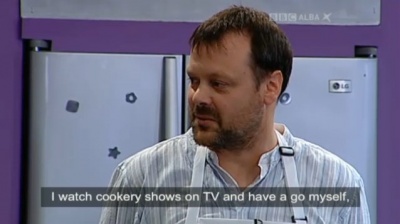 Good idea.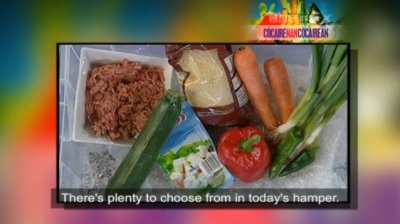 A member of the public brings in a selection of ingredients in the Ready Steady Cook style...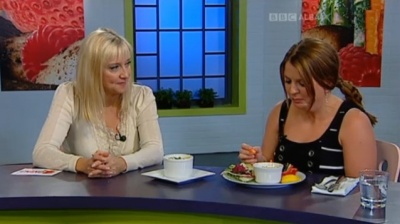 ...and gets to judge the food at the end.
See also
Feedback