Category:Remarkable Television Productions
(Pointed out how Remarkable was created, and corrected the year. And of course, along with all the other Endemol (Shine) subsidiaries, it's now part of Banijay)

Line 2:
Line 2:

[[File:Remarkable logo.png|150px]]</div>

[[File:Remarkable logo.png|150px]]</div>

'''Definition''':<br>

'''Definition''':<br>

-

Shows made by the production company Remarkable Television.

+

made by the production company Remarkable Television.

-

Established in 2010, the company is a wholly-owned subsidiary of Endemol (now Endemol Shine Group).

+

in the of Endemol Shine Group.

[[Category:Categories]]

[[Category:Categories]]

[[Category:Production Companies]]

[[Category:Production Companies]]
---
Current revision as of 02:51, 26 July 2020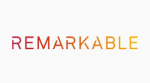 Definition:
Programmes made by the production company Remarkable Television.
Remarkable was created by Endemol UK in 2009 from the merger of Brighter Pictures and Cheetah Television. In 2015 it became part of Endemol Shine Group, which in turn was acquired by Banijay in 2020.
Pages in category "Remarkable Television Productions"
The following 14 pages are in this category, out of 14 total.
Feedback