Jeremy Vine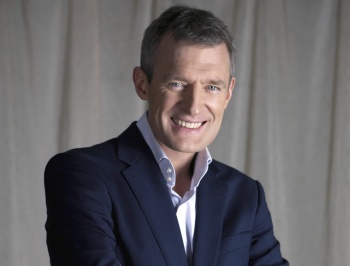 Biography
Journalist probably best known for hosting Radio 2's lunchtime show since 2003, and his custodianship of the swingometer on the BBC's election night coverage. He also presents a morning current affairs show on Channel 5.
Trivia
His brother is the comedian Tim Vine.
Published an acclaimed "debut" novel, The Diver and The Lover, in 2020 - though it wasn't actually his first. Back in the early 1990s he'd published two novels - Forget Heaven, Just Kiss Me and The Whole World in Our Hands, ecclesiastical comedies which he even adapted as a sitcom in collaboration with his former Heart of the Matter colleague Joan Bakewell. The sitcom never got made, partly because it was at exactly this moment that The Vicar of Dibley came along and rather stole their thunder.
Web links
Feedback