Joseph Cooper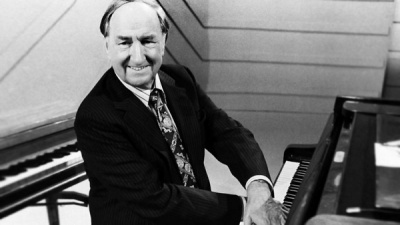 Biography
Concert pianist and TV and radio presenter, best known for hosting Face the Music. He made his broadcast debut in 1936, giving a recital in a radio series called My Piano and I, and was awarded the OBE in 1982.
Joseph Cooper died in 2001, aged 88.
Trivia
In the early 1960s, Cooper presented a magazine show, Here Today, on TWW. Although it was a regional show, one live edition made national headlines when Cooper was knocked to the ground by a lion in front of a million and a half viewers. Which rather puts Richard Whiteley's ferret in the shade, doesn't it?
Web links
Feedback