Master of Photography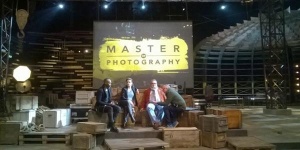 Host
Isabella Rossellini (2016)
Voiceover: Diarmaid Murtagh (2017-19)
Co-hosts
Judges:
Oliviero Toscani
Simon Frederick (2016)
Rut Blees Luxemburg (2016)
Caroline Hunter (2017)
Darcy Padilla (2017)
Elisabeth Biondi (2018-19)
Mark Sealy (2018-19)
Broadcast
Sky Arts, 21 July 2016 to 2 July 2019 (30 episodes in 4 series)
Synopsis
A photography contest, open to professionals and amateurs. The contestants and judges come from across Europe, and the location shoots are also across the continent.
Half of each show is given over to the contestants taking their photographs. Then they discuss their work with a mentor, and present the best photographs to the judges.
The judges never make clear what they're looking for. The worst performer, in the judges' sole opinion, leaves the show.
A very atmospheric programme, enhanced by a careful choice of music and the gentle narration of Isabella Rossellini. We found it didn't have many tips for amateur photographers at home.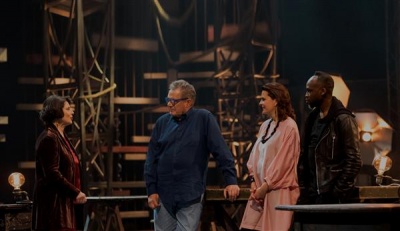 Isabella Rossellini (left) talks with Oliviero Toscani, Rut Blees Luxemburg, and Simon Frederick.
Champions
| | |
| --- | --- |
| 2016 | Gabriele Micalizzi |
| 2017 | Gillian Allard |
| 2018 | Edward Burtynsky |
| 2019 | Jan Düfelsiek |
Inventor
Roberto Pisoni, Barbara Frigerio and Mario Paloschi
Trivia
An in-house production by three Sky Arts channels: in UK and Ireland, in Germany and Austria, and in Italy. The shows went out at the same time on all three networks.
See also
Feedback