Popped in, Crashed out
Line 2:
Line 2:

<div class="box">

<div class="box">

+

== Host ==

== Host ==

Line 11:
Line 12:

</div>

</div>

+

== Synopsis ==

== Synopsis ==

Music trivia quiz.

Music trivia quiz.

-

{{Expand}}

+

{{}}

== Pictures ==

== Pictures ==

Line 24:
Line 26:

[[Category:Music]]

[[Category:Music]]

[[Category:LWT Productions]]

[[Category:LWT Productions]]

+
---
Revision as of 20:16, 28 August 2017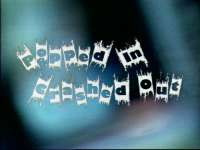 Host
Phil Alexander
Broadcast
LWT / Music Box for ITV1, 1 May 1999 to 2000?
Synopsis
Music trivia quiz.
The information we have for this programme is uncertain or incomplete. If you have any other information to add to this entry, please send it to us using the Feedback form below. Thank you!
Pictures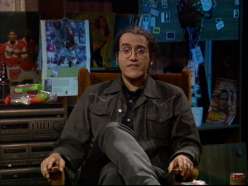 Host, Phil Alexander.
Feedback