You Must be Joking (2)
---
Revision as of 09:31, 7 July 2020
Host
Co-hosts
Not known
Broadcast
ITV, 1989 (7 shows in 1 series)
Synopsis
Some kind of comedy-based panel show, notable for being Bradley Walsh's first TV hosting gig. Also notable for the inclusion of a tyro Shane Richie, possibly in some kind of recurring guest capacity.
If you can help us to expand this entry, please provide as much information as possible, using the feedback form below.
Pictures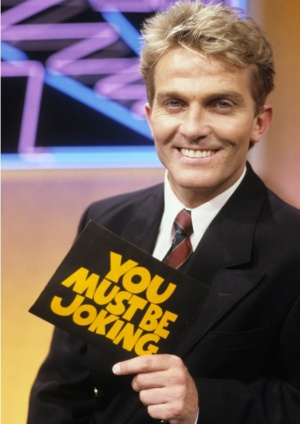 Hashtag "HostHoldingAQuestionCard"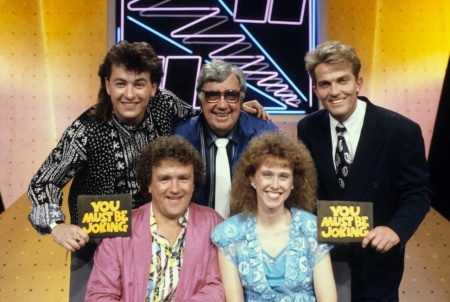 If there's a more '80s picture in the world, we'd like to see it. Actually, we wouldn't.
Feedback