10 Jonathan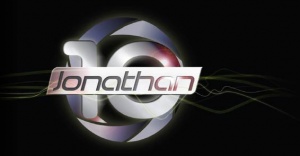 Host
Jonathan Davies and Sarra Elgan
Co-hosts
Judges: Non Evans, Tim Lloyd
Commentator: Alun Wyn Bevan
Trystan Bevan
Broadcast
Avanti for S4C, 17 September to 4 November 2010 (14 episodes)
Synopsis
In this series, twenty competitors undertook extreme fitness tests in south Wales, designed to push them to their limits, with ten of them qualifying for finals at a sports training camp in Tenerife.
Challenges in Wales included swimming at the Cardiff International Pool, cycling at Newport's indoor velodrome, indoor climbing and white water kyacking at Cardiff Bay's new centre. Competitors were eliminated in the same style as used on Born To Win, a BBC series from 2002, in which the three worst competitors in each phase were put before a panel of Jonathan, Non and Tim, who between them decided which one would leave the competition.
Events in the Tenerife final were a basketball challenge, a beach sprint, a 3.5km road cycle race, an upper body strength test and a 2km fell run.
Theme music
Iona Reed
Trivia
Tim Lloyd is an adventure racer and head of training at the North Wales Fire Brigade.
Non Evans has represented Wales at rugby union, weightlifting, judo and more recently, olympic wrestling, where she competed at the 2010 Commonwealth Games in Delhi. She was also a team mentor on Concro'r Cwm.
Trystan Bevan is the conditioning coach for the "Gleision" (Cardiff Blues rugby union team).
This was one of the first programmes to be broadcast on S4/Clurlin, the S4/C High Definition channel.
Champions
Women: Eleanor Kirk
Men: Garod Thomas
Web links
See also
Feedback