Arthur Askey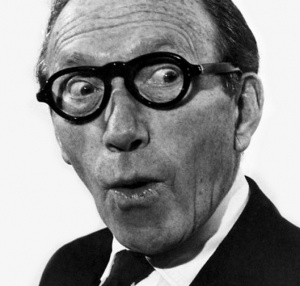 Biography
Comedian with a long career in radio and television.
He died in 1982, aged 82.
Trivia
He was one of the very first TV comics - though few people would have seen his first appearances, which were part of the BBC's experimental broadcasts by the 30-line Baird system back in 1933.
His last appearance was on a Channel 4 show called The Green Tie On The Yellow Dog which featured turns from several generations of performers, from Askey through the likes of Cilla Black and Barry Cryer to the then up-and-coming Julie Walters. It aired in July 1983, some months after Askey's death.
He was a castaway on Desert Island Discs no fewer than four times - a record he shares with David Attenborough.
Web links
Feedback