Bob Carolgees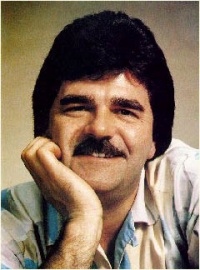 Biography
Birmingham born Bob learned his trade through a record retailing business, and developed his act from a promotional exercise to appearing at local social clubs.
After touring the clubs he was contracted to appear with his famous puppet, Spit the Dog, for three series of madcap kids show Tiswas, with Chris Tarrant. He then appeared on primetime as the OB link presenter for Cilla Black's Surprise Surprise people show.
He regularly performs for corporate clients and in pantomime.
Trivia
He used to work for the Birmingham police force.
He once ran his own candle shop called Carolgees Candles.
Following years of carpal tunnel syndrome, Spit the Dog's last outing was at Tiswas: The Reunion, a fundraiser for Children's Hospice South West at St. George's, Bristol in April 2022.
Contact
To be completed
Web links
Bob Carolgees' agent's web site
Feedback