Bruno Tonioli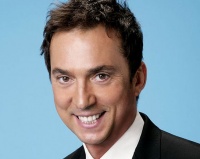 Biography
Italian-born choreographer who discovered his showbiz vocation after seeing the film Cabaret. Going against his parents' wishes, he left home to study ballet in Rome and went on to join the Parisian ensemble La Grande Eugene. Arriving in the UK at the age of 20, he became a choreographer working on the musical numbers in Not The Nine O'Clock News. Among his movie credits are "Absolute Beginners", "Enigma" and "Little Voice", and he's worked with Bananarama, Paul McCartney, Michael Jackson, The Rolling Stones, Elton John (he's in the I'm Still Standing video), Freddie Mercury and many others.
Trivia
He is also a judge on the US version of "Strictly", Dancing With the Stars, and it was his commitments to that show that caused him to miss the 2020 series of Strictly. He also appeared on A Song for Europe in 1980 as part of the group Duke and the Aces. They came seventh.
Contact
c/o Independent Talent Group Ltd, Oxford House, 76 Oxford Street, London W1D 1BS
Web links
A longer list of Bruno's credits from, believe it or not, a fansite for the prog rock group Camel!
Feedback