Clever v Stupid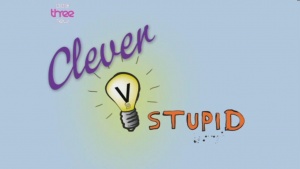 Host
Broadcast
BBC Cymru Wales for BBC Three, 7 September to 19 October 2009 (7 episodes in 1 series)
Synopsis
Stereotypically "clever" people such as physicists and rubik cube champions are pitted against stereotypically "stupid" people such as hairdressers and call centre workers in a series of practical challenges.
If you can help us to expand this entry, please provide as much information as possible, using the feedback form below.
See also
Pictures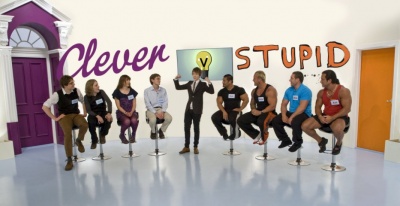 Matt Edmondson: Stuck in the middle with you two.
Feedback