Dave Benson Phillips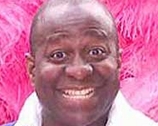 Biography
The man responsible for getting more parents covered in edible pie filling than any other. Presenter on BBC's Playdays and the Playhouse Disney channel, and has released a number of songs and maths tapes set to music. He hosted Get Your Own Back for more years than is frankly healthy.
Trivia
According to the Knowhere website, he was once seen a bit drunk on a train. Given that he was in Worthing at the time, we don't blame him.
He toured the country with his own roadshow, "for children aged 4-104".
Contact
Phil Dale of Artist Management Group, 8 King Street, Covent Garden, London WC2E 8HN.
Web links
Feedback