David Elias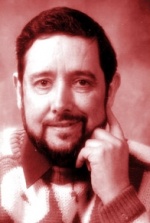 Biography
Former quiz show contestant who turned into a question setter and checker from his Nottingham base. While working as a university lecturer, he appeared on Television Brain of Britain and then Sale of the Century (on which he won the car). He also came third in the series final of The Krypton Factor.
He was a "Phone-a-friend" four times on Who Wants to be a Millionaire?, including answering a £250,000 question. He was somewhat famous for never missing an episode of Countdown for 12 years after his series win, even when he went into hospital after a heart attack. He died in 2005.
Trivia
He was the oldest ever contestant on Blockbusters.
He loved playing Mr. Driller on the Gameboy.
Web links
Feedback