David Elias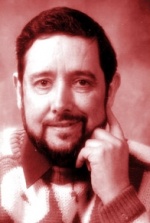 Biography
Former quiz show contestant who turned into a question setter and checker from his Nottingham base. While working as a university lecturer, he decided to enter Sale of the Century (on which he won the car) and came third in the series final of The Krypton Factor.
He was a "Phone-a-friend" four times on Who Wants to be a Millionaire?, including answering a £250,000 question. He was somewhat famous for never missing an episode of Countdown for 12 years after his series win, even when he went into hospital after a heart attack. He died in 2005.
Trivia
He was the oldest ever contestant on Blockbusters.
He loved playing Mr. Driller on the Gameboy.
Web links
Feedback