Guess the Star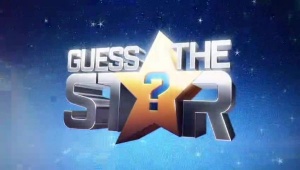 Host
Broadcast
ITV Studios Entertainment for ITV, 30 December 2017
Synopsis
A one-off special, for that Saturday between Christmas and New Year when no-one wants to start a new series but lots of people are watching.
We're going to see a performance, someone lip-syncing to a pop song. It won't be the original singer performing, but someone familiar to the tv audience. This famous person will be dressed up to look like the original singer. The game - played by teams in the studio for points, and by us at home for fun - is to guess who the star is before the performance finishes.
It's a bit like the Mystery Guest round from A Question of Sport, pitting our wits against the assembled stars in the studio. And if we don't know the ITV celebrity, we can still appreciate the choreography and make-up, because each performance is shot to entertain, with a video wall adding depth.
A very light entertainment programme, enjoyable while it lasts, but completely immemorable afterwards.
See also
The Masked Singer, a far more ornate version.
Feedback