Gwrach y Rhibyn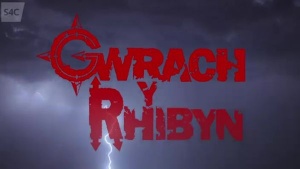 Host
Mali Tudo Jones
Broadcast
Boom Plant Cymru for S4C, 11 February 2022 to present
Synopsis
An adventure fantasy series, where teams of four complete challenges to reach a safe haven before the end of the day.
We flit between four teams of young people, each team is drawn from their local school. Across eight episodes, the team will take on seven very different tasks, set out of doors.
Some challenges are physical, abseiling down a waterfall, or rafting along a riverbed.
Some challenges are skilful, some require communication as the team are separated. Some challenges require mental strength, elementary codebreaking and spotting patterns.
And there's always a navigation challenge. The result of each challenge is a co-ordinate for your GPS tracker, which will direct you to the right place just a little way away.
Each episode intercuts between the various teams, chopping up what could be some short challenges and making them into more television.
The second series added jeopardy within the series - at various points, members would be removed from the teams, and told to make their own way to safety.
Gwrach y Rhibyn is a solitary experience, the teams don't meet anyone on their travels. Verbal instructions are always left on dictaphones. We can believe that it's just the youngsters, rushing around to beat the peril in a team-against-the-clock challenge.
Gwrach y Rhibyn builds from earlier series Y Gemau Gwyllt explored big outdoors challenges, and Prosiect Z had puzzles appropriate for 12-year-old youngsters.
Trivia
Aired in the Stwnsh block of programmes for school-age children.
Based on a traditional legend about a spirit warning of imminent tragedy.
Web links
See also
Feedback