Have a Go
Host
Co-hosts
Mabel Pickles (1953-67)
At the piano: Jack Jordan (1946-7), Violet Carson (1947-53), Harry Hudson (1953-66), Eric James (1966-7).
Broadcast
Home Service North (as "Have a Go, Joe!"), 5 March to 9 August? 1946
BBC Manchester for Light Programme, 16 September 1946 to 10 January 1967
BBC-tv, 26 October 1947 (one-off TV special)
Synopsis
Britain's very first broadcast quiz to give away money prizes, "Have a Go" was a hugely popular "people show" in which Wilfred Pickles (and his wife, Mabel) travelled around the country, turning up in village halls and asking ordinary folk up on stage to talk about their lives and memories.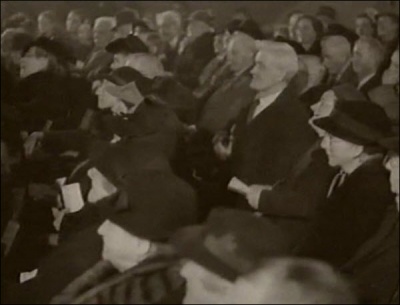 Who's next?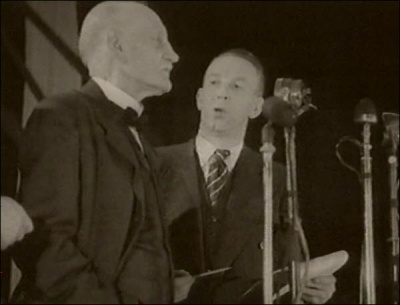 Pickles (on the right) and a contestant.
This done, the member of the public would then be invited to "have a go" at the quiz, which consisted of four questions worth increasing amounts between 2s 6d and one guinea. In 1953, the total prize was £1/18s/6d, though it may have varied over time. At the end of the show, a "jackpot question" was asked with a slightly bigger prize available. All the previous contestants would write their answer down and one of them (quite likely, the one judged by the producer to be the audience's favourite) would be awarded the money. There would also often be items of local produce awarded in addition to the money, hence the catchphrase "What's on the table, Mabel?"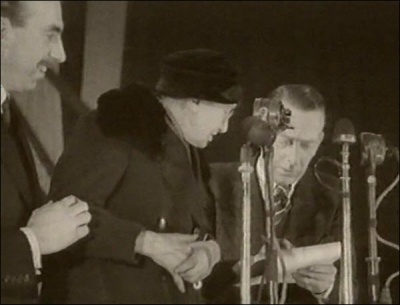 Is madam ready to order?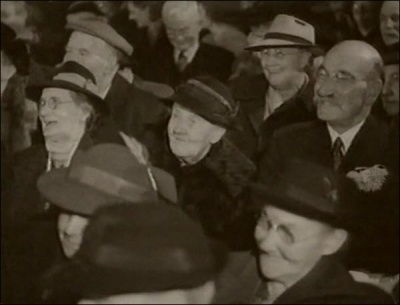 A good time is had by all.
Catchphrases
"How do, how are yer?"
"Are yer courtin'?"
"What's on the table, Mabel?"
"Give 'im the money, Mabel!" (or "...Barney!", when producer Barney Colehan handed out the cash)
Theme music
By Jack Jordan:
Have a go, Joe, come on and have a go
You can't lose owt
It costs you nowt
To make yourself some dough.
So hurry up and join us
Don't be shy and don't be slow
Come on Joe, have a go!
Trivia
Violet Carson, one of the pianists, went on to become Ena Sharples in Coronation Street.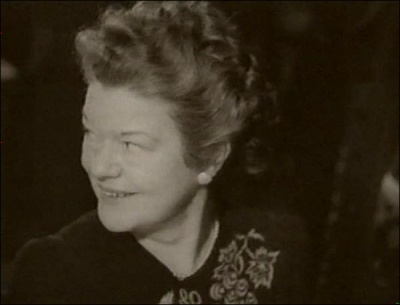 Violet Carson, before she were famous
Merchandise
A boxed Have a Go party game was produced.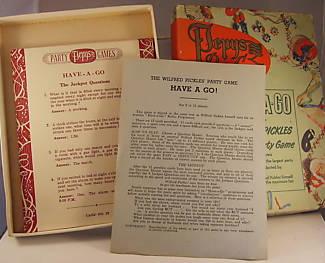 ...and here it is.
Web links
Have a Go page at Whirligig-TV
Pictures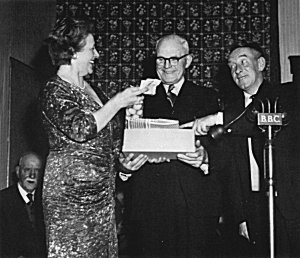 Mabel gives a contestant the money.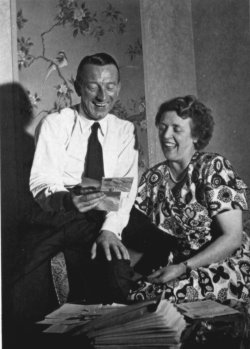 Wilfred and his missus.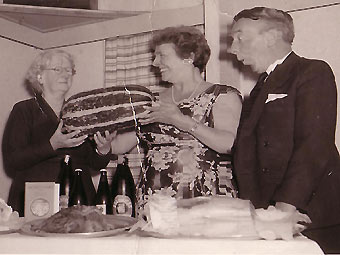 Wait 'til you see MY watermelon.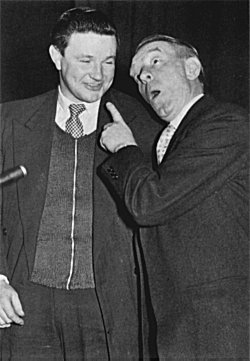 YOOOOOOOOOU!!!
See also
Feedback