Love Bites (2)
Host
Broadcast
Ricochet for ITV2, 30 November 2020 to 12 February 2021 (30 episodes in 1 series)
Synopsis
ITV2 described the show thus:
A delicious new format that smashes together food and dating, Love Bites will see three suitors battle it out to win a date by each cooking a three-course meal, using the same box of ingredients. The plucky trio will cook side by side in the Love Bites kitchen for the single foodie, who will then choose one of them for a date based on their gastronomic efforts.
Culinary skills will be put to the test in the pursuit of love, but who has what it takes to cook up a storm and bag themselves the top spot, and most importantly a date with the singleton?
The date chooses the starter and the main, with the three suitors getting nothing more than a sheet of paper (saying something like "Make a fresh pasta and seafood dish"), while the suitors make their own dessert.
To promote the show, host Scarlett Moffatt said,
"The picker only finds out who they've chosen when that person walks through the door. All the way through, they've tried to guess who's cooked what, but they just can't. You hear people go, 'Well Ryan looks a bit like he'd have a messy bedroom, so I think this is his cooking because the plate is messy'. But really, you can't identify people on the basis of their calamari!"
If you can help us to expand this entry, please provide as much information as possible, using the feedback form below.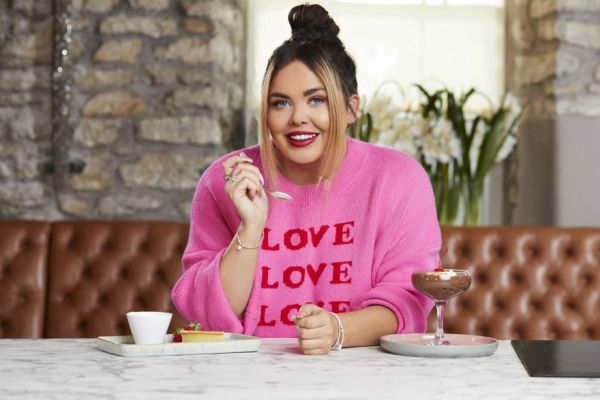 Scarlett in a pink jumper.
Catchphrases
"<Whoever/>, I'm going to have to ask you leave, otherwise you'll be able to guess whose dish is whose."
Trivia
The first fifteen episodes went out from 30 November to 18 December before taking a break over Christmas and resuming on 25 January. Repeats of the entire first half of the series aired, albeit out of order, between 4 and 22 January, on the same days The Cabins aired.
See also
Feedback