Matthew Kelly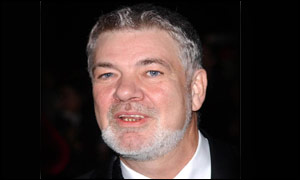 Biography
Born in Urmston, near Manchester, in 1950, Kelly worked as an actor for many years in a huge range of roles, ranging from traditional variety shows to Shakespeare.
After being seen in an ITV sitcom (quite possibly the fairly dire 'Room Service' in 1979), he was asked to appear in one of the "boxes" on Punchlines, which led on to getting the job for Game for a Laugh.
He began to forge a reputation as the take-over king of television, replacing Bruce Forsyth and Leslie Crowther as the host of You Bet! and Stars in Their Eyes respectively, before allegations about his private life in 2003 led him to turn his back on light entertainment and return to his acting roots.
Trivia
His first job after leaving school was as a bingo caller.
Two of Kelly's notable acting roles were in the BBC's 2005 adaptation of Charles Dickens' "Bleak House" and as a policeman in an episode of Last of the Summer Wine.
Web links
Feedback