Michael Flanders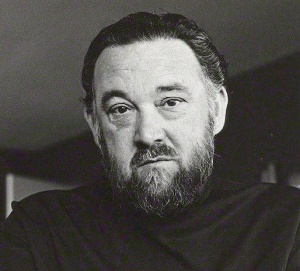 Biography
Presenter, singer, songwriter and raconteur whose hopes for a career on the stage were dashed when he contracted polio during a tour of duty with the Royal Navy in 1943, which left him confined to a wheelchair for the rest of his life.
Instead he turned to radio, acting and presenting shows while also writing songs for revue with old schoolfriend Donald Swann. The success of a set of animal-themed songs they'd written for future My Music regular Ian Wallace (including their soon-to-be signature song, "The Hippopotamus") convinced them they were on to something, and the songwriters turned performers for the pared-back two-man revue At the Drop of a Hat, a huge success which toured the world for five years and was followed, logically enough, by At the Drop of Another Hat.
When not serenading the locals in some far-flung corner of the world, Flanders continued to host TV and radio shows, and feature as a panellist on the likes of Call My Bluff and The Animal Game.
He died suddenly of a brain aneurysm in 1975, aged 53.
Trivia
He was probably the first, and until Crisis Control came along thirty-odd years later only, game show host in a wheelchair.
Stephanie Flanders, the former BBC economic editor, is Michael's daughter.
Feedback